The Gill Net Lodge
January, February 2003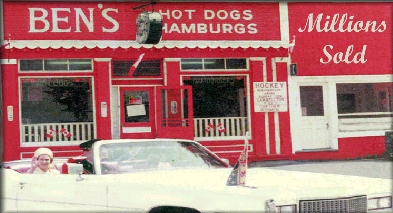 Past notes are here.
Your thoughts are welcome
below by clicking the moose!

---

---

---
Sunday, January 5, 2003 - 11:20:40 pm:
Message from Tom Kingston
Six days after the start of the month and I'm the first!! .....Patty, you're slowin' down...
Here are some pictures taken in Stanley Park - Vancouver
(takes an incredibly long time to download)
Tom

---
Monday, January 6, 2003 - 09:20:21 am:
Message from Patty kelly at kelco@execulink.com:
I was just checking today Jan. 6th, Happy New Year to all, Aunt Monica you look GREAT. DEC 27 & 28 Brendan and I drove to Uncle Joe's and teamed up with Paul, Frankie, all of us had a great chat. Paul looks very much the same with his long hair. I wouldn't have to tell you, but I will, Eleanor had a delecious hot supper, roast Pork. I got lots of great pictures. I will show them off when I come to N.B. in the summer. Love Aunt Patty.

---
Happy New Year all Gill Netter's. It has snowed every single day this year here. 400 fender benders in Toronto yesterday. I dream of Vancouver Island. My company is putting together a new web site and the intro is very cool. Thought I would share it and it is here.
John

---
Monday, January 13, 2003 - 07:07:19 am:
Message from Mary Ellen at :
Hi everyone,
2 Kingston babies arrived safely over the Christmas break -- Suzanne and Howard's and Michael(Bernard's son) & Louise's. Both boys. This is great news.
My girls have been sick since before Christmas. Rebecca developed pneumonia last week, but is pretty well mended now. Boy the drugs they have for these things are incredible. I remember Will Vickers having pneumonia in elementary school and being out for weeks.
Unfortunately, Katie-Rose is beginning her chest cold and I am trying to keep it from developing into pneumonia. Oh joy, oh bliss.
Dad has not received his call to go to Saint John for his surgery and is getting more and more antsy as the weeks go by. He found out last week that he is 4th on the waiting list. I don't know whether to feel more sorry for him or Mom who has to put up with his impatience. ha!
Bye for now....ME

---
Thursday, January 16, 2003 - 10:56:35 am:
Message from Patty Kelly at kelco@execulink.com:
GEE!! John are you feeling that good, you are jumping out of cannons, is it the new love life? Hi, Allie, hope you get the o.p. soon, I know all about waiting ( 7 weeks) in hospital for me.
Take care Love Patty.

---
You just never know, Aunt Patty! I must zip down the 401 one of these days and pay you and Brendan a visit. Be like old times when I use to visit during my news broadcasting days in Sarnia. Hard to believe that was about 20 years ago! John
---
Friday, January 17, 2003 - 03:19:00 pm:
Message from Bethy Cox at elizabethcox@lvcm.com:
Hi you Northerners:
Terry, the kids and I are off for a roadtrip for the weekend. We are driving to LA (about 5 hours from LV )
to enjoy the 80's in California. Hope your weekend is warm around a fire! Talk to you later. Our door is open to any snowbirds!!!

---
Wednesday, January 22, 2003 - 06:54:08 am:
Message from Mary Ellen at :
Bethy,
I am so envious. It is -38C here today with the wind chill. Ray and I took turns putting wood in the woodstove over night as the electric heat just didn't seem to have the right effect on a night like we had last night.

---
Wednesday, January 22, 2003 - 07:59:03 am:
Message from John Vickers at :
I am envious as well Mary Ellen. Toronto is bloody SIBERIA. Must go now. Hands too cold to type.
John

---
Wednesday, January 22, 2003 - 12:47:19 pm:
Message from Tom Kingston at :
Yes, very cold here in Vancouver, too. The high for today is only going to be +7C with an over night low of +4C....Brrrrrh

---
Wednesday, January 22, 2003 - 05:59:09 pm:
Message from Anne Marie at :
Weather in Calgary -27 with windchill -35and 5cms of blowing snow --and they say by 6 tommorrow it will be plus 3. Go figure.
AM

---
Wednesday, January 22, 2003 - 06:32:34 pm:
Message from Anonymous User at :
Guys.....children.......suck it up....-50 with the windchill this morning...tires are square/ transmission very slow and my furance bill was $400.00 between Dec15th and Jan 10th.

---
Minus 50? That note must be from Will! AM - when I lived on the other side of the mountains I use to think Calgary chinooks were a bit of a joke as Victoria was always "relatively warm". Now that I live within a block of ice, a chinook would be sheer heaven! Not to beat a dead horse, but Toronto is enjoying yet its coldest morning to date with the wind chill temperature down around -35. My sushi chef down the street says he is moving back to Tokoyo. Tom, the Stanley Park picture you posted above hurts me when I look at it!
John

---
The folks called to say Kevin's new appointment was written up in the Miramichi Paper and I was able to cut and paste it from the Leader's online website...JV
---
Miramichi's own Kevin Vickers off to prestigious new position
by Gail Savoy
MIRAMICHI – District 8 RCMP will say goodbye to Inspector Kevin Vickers on Wednesday and welcome a new officer to the position. Vickers, a 27-year veteran of the RCMP, will begin his new job as Director General of the National Contract Policing Branch for Canada in Ottawa. It is a senior executive posting and a very considerable appointment. "I've been promoted to the rank of chief superintendent," said Vickers, who is set to begin his new job on Jan. 22. The Miramichi native, son of Bill and Monica, will oversee nine different branches. They include managing provincial RCMP contracts with the federal government, creating policies for urban and community policing, critical-incident programs, major case-development systems, and national traffic services.
Vickers says each branch has its own situations and policies to deal with. "In the critical-incident program I will deal with events such as what happened in Burnt Church or the G-8 Summit. Any where there is a major crisis, I am responsible for overseeing and developing policies to deal with it," he said. Vickers says he is looking forward to the new position but adds he will miss this region.
"The last two-and-a-half years have been the best years of my years in the RCMP. It has been an absolute dream to have been able to return to the Miramichi after 25 years in the service."
During his career, Vickers spent ten years in the North West Territories working and living in small native communities, ten years in various locations in Alberta, and five years on and off in Ontario.
During his years in the RCMP, Vickers worked as an undercover drug investigator and as a major-crime investigator. "To be able to come home and work so close to the Miramichi was wonderful," he said. When asked if being a native Miramichier helped him in dealing with the native fishing dispute in Burnt Church, Vickers hesitated. "I guess I respected the different points of view in the different communities. I delivered milk in Burnt Church and Néguac during my summer vacations while in school. Having a core understanding of the people was a contributing factor to helping with the problem."
Vickers adds he has enjoyed having excellent relations with all the communities in District 8 and says he looks forward to possibly returning to New Brunswick as the commanding officer of the province. Vickers will be replaced by Sgt. Ross White, who was previously posted to Richibucto (District 5). White will receive a promotion to inspector. Vickers. wife Anne and his two children, Andrew and Laura, will remain in Miramichi until the end of the school year.

---
P.S. Looking forward to Sunday Brunch this weekend with you Aunt Patty! John
---
Monday, January 27, 2003 - 06:27:03 am:
Message from Mary Ellen at :
Mom & Dad are on their way to Saint John this morning. Dad will be admitted this afternoon at the Saint John Regional. He is hoping that they put a stint, but he really does not know at this point.
We were joking last night that the saints have not kept up with the times. There is no saint to pray for when you are having Heart by-pass. Mom said perhaps we should pray to Sister Donovan and Sister Corbet who passed away recently and are -- in her mind-- saints. If any one has any ideas on who is the appropriate Saint, let me know. I always pray to Saint Jude when I am in doubt. Ha! Bye for now....

---
Monday, January 27, 2003 - 10:42:18 am:
Message from Patty Kelly at kelco@execulink.com:
Mary Ellen, I couldn't find anyone special but I talked to St. Joesph. Tell Allie to get well soon.
Love, Aunt Patty

---
Tuesday, January 28, 2003 - 02:27:30 pm:
Message from Anonymous User at :
Hi Mary Ellen..... If Nanny was alive today I know she would be praying for your Dad with her White Rosary Beads. I believe Aunt Patty you have them now.....am I right?
Will

---
Will, I recall Grandmother putting them away each evening in the dining room drawer. John
---
Wednesday, January 29, 2003 - 07:33:52 am:
Message from Patty Kelly at kelco@execulink.com:
Will, no I have a black pair of beads that mom used. Hello, N.B. How is Allie doing? We in Ontario would love to know.
Aunt Patty.

---
Friday, January 31, 2003 - 07:30:44 am:
Message from Mary Ellen at :
Hi all,
Dad is back home. He needs to have a quad. by-pass which will be scheeduled within the next 3 months. The doctor said his heart is very healthy and he should be fine.

---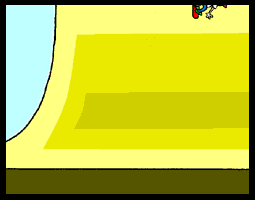 ---
February 2003
Toronto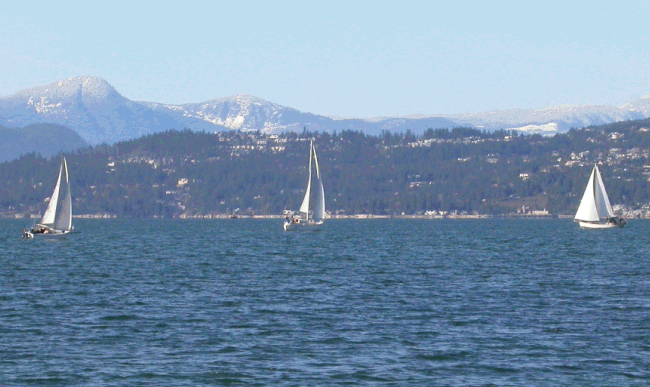 Vancouver

Tom, come on, wouldn't you rather be playing in the snow?

Past notes are here.

Your thoughts are welcome
below by clicking the moose!

---

---

---
Friday, Febraury 7, 2003 - 11:17:49 am:
Message from Patty Kelly at kelco@execulink.com:
Not a word in a week. MY!! MY!! Is the weather so cold it froze our hands, so we are unable to type. Cheerio, Love Aunt Patty.

---
Actually, we made it all the way to plus 2 today Aunt Patty. Walking down the street without fear of frostbite is quite pleasing to one's senses. I was able to scan the photo's you gave me during my visit of your Christmas reunion with Uncle Joe, Paul and Frank and I have posted them here. They were great to see! My father was informed today that he do what he pleases and he gets his car keys back in two weeks. John
---
Sunday, Febraury 9, 2003 - 09:57:40 am:
Message from MARK KINGSTON at kingston@nwconx.net:
Just wanted to drop a line on the Gill Net Lodge to say hi to everyone as it has been a while since I posted a note. Glad to hear that Uncle Bill is doing better. I was just curious as to where the current Gill Note photo was taken.

---
eh, Mark! It was one I had in a library which reminded me of spring time on the Miramichi. I am unsure however exactly where it originated. Speaking of spring time, black salmon flyfishing is only eight weeks away. Unfortunately, upon reflection, that still feels a bit long as we relax in Toronto this evening with a very balmy -26. John
---
Monday, Febraury 10, 2003 - 09:12:31 am:
Message from Brenda MacKinnon at brenda.mackinnon2@ns.sympatico.ca:
Thanks Aunt Patty and John for getting those photos of your Christmas gathering to the site...like John, I agree that they were wonderful to see. I was in N.B. this past weekend and Mom and Dad had mentioned seeing them at Aunt Monica's. Although it was very cool on the Miramichi, the sky was crystal clear blue and it was an absolutely gorgeous day this past Saturday. Did a bit of snowshoeing and took a lovely walk...the Miramichi River up our way is covered with snowmobile tracks and as we were crossing the old Morrissey Bridge on our return to NS on Sunday morning, there were people walking on the river...not sure that was a good idea...take care all,
Love,
Brenda

---
Tuesday, Febraury 11, 2003 - 07:30:17 am:
Message from Mary Ellen at :
Great to see you leaving a message at the Gill Net little brother. I hope the boys and Jennifer are well. JoAnn is supposed to be coming this way this weekend as she has some work to do at Dal. I am looking forward to sharing some Fireball and conversation with her.

---
Tuesday, Febraury 11, 2003 - 12:28:53 am:
Message from Tom Kingston at tk@tomkingston.com:
Mary Ellen,
What is Fireball?
Tom

---
Wednesday, Febraury 12, 2003 - 04:47:49 am:
Message from Mary Ellen at :
A Fireball is the perfect drink for a cold winter's day or night. It is a cinnamon whiskey drink served straight on ice as a liquour or in coffee. It is available in the Liquor stores here under the name of Dr. MacGillvary's Fireball. It truly is medicinal. ha! I would highly recommend it for any of you whiskey lovers.

---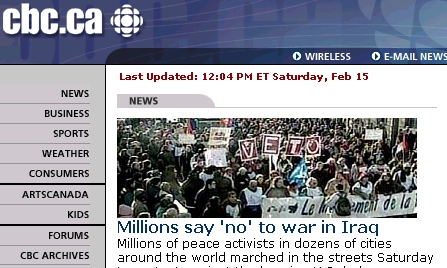 ---
A tumultuous world in which we live...JV
---
Sunday, Febraury 16, 2003 - 08:55:23 am:
Message from Anne Marie at :
I was one of the millions, I joined 4000 people in a peace rally here in Calgary. It was truly amazing, the typical march here in Calgary is a between 100-300 people. Let us hope we have some impact on the Canadian government.
AM

---
Monday, Febraury 17, 2003 - 12:13:22 am:
Message from JoAnn Kingston-Riechers at jkingsto@is.dal.ca:
Hi:
I am at my parents visiting for a few days from Edmonton. I just had the pleasure of witnessing my mom, Eleanor, opening a letter fom Charlie Hubbard that informed her that she will receive the Queen's Golden Jubliee Medal on March 1st! Everyone is thrilled. Mom is at a loss for words..can you believe that! ;-)
Best wishes, JoAnn

---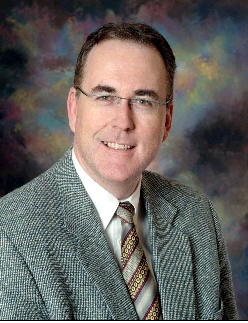 Hi! I had to obtain a mug shot today for a magazine article I wrote. Ladies and Gentlemen, your Gill Net Editor!! Actually, I think it looks like someone threw a bucket of mixed paint at me and I ducked just in time..:-)
JoAnn, my mother and father says news of Eleanor's medal made their day!!
My father was taken to hospital again for a few days after another scare however is now back home. Apparently the car keys were too much excitement his first day out and he will now have to settle for a permenant chauffeur.
John V

---
Wednesday, Febraury 19, 2003 - 10:06:02 am:
Message from Mary Ellen at :
John, I am amazed at how little you have changed in your looks since high school!! I am very envious. What is your secret?
Regarding Mom's medal, everyone who is Kingston or Creamer (or related to them in some way) is invited to Ray and my home for a kitchen party after the big event. If you are in Miramichi on March 1st, please drop by the house for some conversation and refreshments any time after 5:00pm. We live 2 houses north of Mom & Dad.

---
Life secrets? Thank you Mary Ellen. I don't know if I possess any other than I find it's easier to float along with the current rather than struggle against it. Have a great party! (PS - take a photo or two for the Gill Net.) John
---
Wednesday, Febraury 19, 2003 - 11:05:09 am:
Message from will vickers at :
Congratulations to Aunt Eleanor! What an honor! It's has been 8 weeks now that the wind chill has been over -30. Today it's -50 with the wind chill. The kids are kept inside during lunch so it makes for a long day. It has been the longest streak of cold weather in the 17 years up here.
Tampa Bay is on the count down! Cheers.

---
Thursday, Febraury 20, 2003 - 05:47:11 am:
Message from Patty Kelly at kelco@execulink.com:
Way to go Eleanor!!! Mary Ellen, it is times like this we wish we lived near to N.B. Have a great day March 1st.
Love Aunt Patty

---
Saturday, Febraury 22, 2003 - 05:06:17 pm:
Message from Mark at :
Hello All,
A BIG Congrats to Mother on her award, Little John and I will be travelling home to partake in the celebrations. Looking forward to seeing the whole clan on Wednesday !!!
Mark

---
Monday, February 24, 2003 - 12:17:54 am:
Message from Tom Kingston at :
How's the weather out there in the rest of Canada. We've received a little bit of snow here in Vancouver, but we ensure it stays up on the mountains. I went for a walk today. Here are some links to some of the pictures I took....
I e-mailed John Vickers a couple of pictures I took from my balcony before I went for a walk. When I returned home there was an e-mail from him. It read..............
I was going to take some pictures of our blizzard today from the balcony however it was too cold to stand out there.jv
---
Monday, February 24, 2003 - 1:31 pm:
Message from Tom Kingston at :
Congratulations Aunt Eleanor!!
Tom

---
Tom, I found the original file as per your advice and fixed it. The case is solved! Now, about you spoiled westerners who think they live in God's creation where you have flowers blooming, robins singing and warm gentle breezes in late February. Thanks for rubbing it in!!
JV
---
Tuesday, Febraury 25, 2003 - 12:09:56 am:
Message from Jaroslav Perkl at glip666@seznam.cz:
GREAT! Really great. I was looking for a site like this for a very long time. Go on!
Jaroslav Perkl

---
Tuesday, Febraury 25, 2003 - 03:15:23 pm:
Message from Tom Kingston at :
Fixed what, John? Have you been drinking again?

---
Paar, paar, parrdon me? Wha, wha, what did you say?
By the way, although we don't see her on here, a happy birthday Friday to your sister Patricia!
John
---
Thursday, Febraury 27, 2003 - 07:06:50 am:
Message from Anne Marie at :
John , aren't you about 1 hr older than Patrica? Happy Birthday on Friday.
AM

---
Thank you Anne Marie. I received Kathy and Sam's wedding invitation for June and it would be wonderful if I could get out there. Sounds like it would also be a great event to also see your family.
Tom, your new and improved Toronto snowstorm photo you posted above makes us look more like Siberia. This on a day when the National Post informs me people in Victoria were busy today counting flowers.
John

---
Friday, Febraury 28, 2003 - 11:57:14 am:
Message from Mary Ellen at maryellen@gnb.ca:
Hi everyone,
I just got a call from Mom that Dad has received his call from the Saint John Hospital and need to be there on Monday morning. His surgery will be on Tuesday (4th). This means the party this Saturday night will not only be a celebration for Mom, but also a good luck party for Dad.

---